Children's play facilities, covering an area of 50 square meters, are equipped with "joy wall", Ocean ball pool, multi-functional children's slides, and a world map posted on the wall. The flexible plastic floor is safe and reliable, and also draws a "hopscotch" entertainment pattern, It's a new destination for passengers with children waiting for their flight.
The domestic and international "mothers with small child" room facilities have been comprehensively upgraded .after integral transformation, the room is tonal and downy, and equipped with water purifiers, air purifiers, warm milk bottles, bottle sterilizers, baby care tables, cribs and other equipment.Hot water supply in the toilet, separate nursing room, public rest sofa, It solves the practical problem of travel difficulty for passengers carrying infants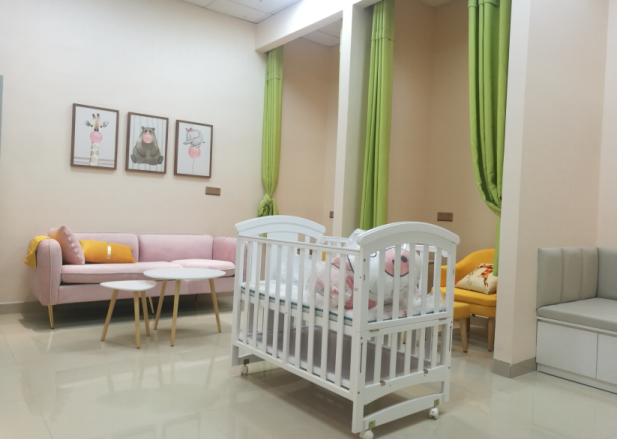 Promote the function of locker room.There are two new locker room in the domestic,one is the maternal and child locker room (female locker room),another one is the male locker room, Both locker rooms have shower functions, Solved the problem of passenger changing clothes in the airport. And Free for passengers to provide part of the wash, skin care products etc.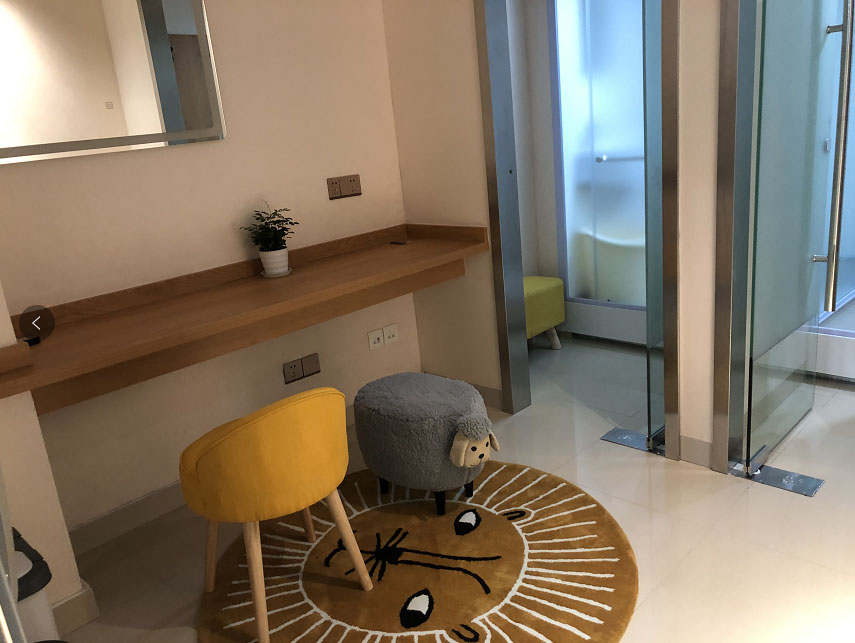 There are two charging bars, one is located at the rear curtain wall of domestic security inspection, with a length of more than 130 meters, which can provide charging interface for 130 people at the same time. The other one is located in the a-corridor, which can provide charging interface for 12 people at the same time. All of them are equipped with green landscape. Visitors can enjoy the wonders of Tianmen in a garden like environment.